What are we talking about?

With Windows 8 Microsoft decided to add a small volume OSD to the system. In previous versions of Windows such a display was optional. You could either install the Microsoft Intellitype software which had a volume OSD or any 3rd party tools like Volume2 or 3RVX, which are skinnable and configurable in many ways. With Windows 10 they changed a lot of things in the UI, but the volume OSD has remained the same and – despite of many user complaints – can't be deactivated. The only thing that is adjustable, is the time the bar is displayed on the screen before it disappears again (Settings / Ease of Access / Other options / Show notifications for).
Many notebook manufacturers install their own software which provides a OSD when changing volume via dedicated keys on the keyboard. These often imitate the look of the Apple OS X OSD.
What's wrong with it?
Well I don't want to talk about its Minecraft-inspired design, but in my opinion this has some disadvantages:
It is at a fixed position and can't be moved
It can't be skinned (if selected, the bar color is adjusted to the background)
There is no setting to turn it off
I had Windows 7 on my HTPC in the living room with MediaPortal running. A lot of very nice skins exist for MediaPortal and every one of them comes with its own volume OSD, that visually fits perfect to the skin.
Then I decided to upgrade to Windows 10. Now I have 2 volume bars when watching TV or a movie. The one from MediaPortal and the one from Microsoft: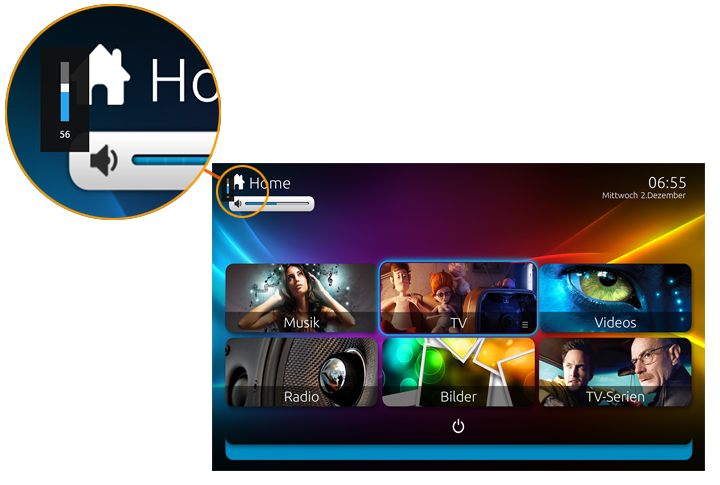 With the time I got really anoyed by this.
When searching for a solution I found a lot of posts with complaints from people having similar problems (SuperUser, Microsoft Answers, Microsoft TechNet and Reddit), but no hint how to get rid of this bar.
I could have turned off the MediaPortal OSD, but the skin-provided OSD is where the skin designer wanted it and therefore fits perfect to the skin, whereas the Microsoft bar in most cases is not.
The solution
After some research with WinSpy++ I saw, that this bar is just a top-level window on the desktop. If it's a window we can hide it, said and done. I wrote a small Application called "HideVolumeOSD". It is written in C# and needs .net Framework 4 which is already contained in Windows 8 and above.
During installation you can choose between 2 different versions.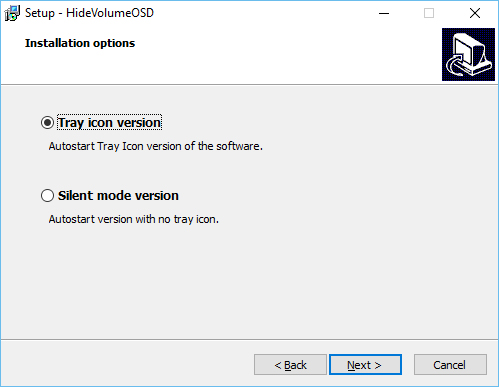 Tray icon version
The tray icon version of this app has a small context menu with 3 items, which is pretty self explaining.
|  Context menu |   |
| --- | --- |
| |  To hide the volume OSD you can select the menu item "Hide Volume OSD" or just click on the tray Icon. With this item you can toggle between visible and hidden volume OSD. If you exit the application, the volume OSD is always restored to visible state. |
During Installation the tool is added to the startup folder, therefore once hidden the toolbar remains hidden after a reboot.
This is how the tray icon looks like:
| Volume OSD visible | Volume OSD hidden |
| --- | --- |
|   |   |
Additionally it is possible to toggle volume OSD visibility by just clicking on the tray Icon.
Silent mode version
This version was a user request from Daniel, who just wanted to hide the volume OSD without any system tray app. This one just hides the volume OSD at user login and quits then. In case you want to turn the volume OSD on again, just look into the program group called "HideVolumeOSD". There are 3 different launch icons:
| Icon | Action |
| --- | --- |
| HideVolumeOSD | Starts the system tray version. |
| HideVolumeOSD (Hide) | Starts the silent mode version to hide the OSD and quits then. |
| HideVolumeOSD (Show) | Starts the silent mode version to show the OSD and quits then. |
Thats all
At this point I want to finish with a variation of a famous quote from Paul DiLascia, a software developer and author who wrote a lot of C++ columns  for the MSDN long time ago:
"If this code works, it was written by Marcus Venturi. If not, I don't know who wrote it."
If there are questions about the software or problems, just leave me a note. And don't forget: Sometimes a reboot is doing wonders…
Attention: There is new version available here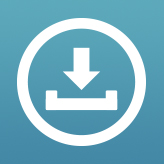 HideVolumeOSD download
This version has an installer for Windows 8 / 8.1 and 10. It runs on 32 and 64 bit versions of Windows.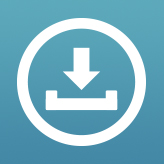 HideVolumeOSD 1.2 download
Update 09.02.2017: On some Windows 10 installations the above version doesn't seem to run after restart. If thats the case, please try this one.
Source code: HideVolumeOSD on GitHub